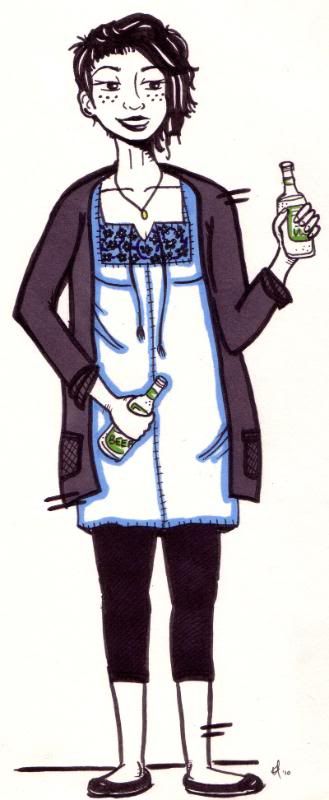 Kayla Marie Miller
boys and girls, does a webcomic called Galavant. She also really liked the royal wedding and made an extravagant feast to go along with it, and had some cucumber sandwiches with the crust on with champagne (this is all in her blog). A very inky, thick-lined style for her mostly black and white art make for an interesting trip into comic land.

Aaron Costain
invited me in to peel apples and have some hot chocolate (at least that's what his site says). A very stylized pen and ink fashion to his drawing draws your eye in, with his trees have an acid-trip tinge to them. Aaron has provided a whole bunch of comics for free on his site, and I suggest you check them out, they look really interesting, funny, introspective and simply well drawn.

Heeby Jeeby Comix
is a number of people, David DeGrand, Chris Houghton, Dan Moynihan and Bob Flynn. Each member has a unique madcap style. There are links to each of their works on the page and I suggest that you explore each and every one of their works thoroughly as there is a ton of fun to be had while doing it. MADCAP fun!