I've noticed that I've started buying a lot of limited series lately. There are a couple of ongoings in my box still, but I stand behind those titles based on the quality of comics that their teams have been putting out (Manhattan Projects, Fatale, Peter Panzerfaust, Prophet, Morning Glories, Higher Earth, most of the Valiant relaunch and some more)
Limited series are something that I can test the waters with. They are usually four to six issues, and have interesting ideas behind them. They give me something that I can test the waters with, so if the creative team continues the story in another mini I can take it or leave it. Comics that I have done this with, The Strange Talent of Luther Strode, Supurbia (which has been upgraded to an ongoing), The Cape, Locke and Key, and a whole lot more.
I will take Locke and Key as the perfect example. Not only do I get an engaging story every time they make a book in the Locke and Key universe, they also get the chance to take some time off, deliver and interesting one-shot, and than continue the book with a quality that you don't see in many other places. Same goes with the Mignola-verse (Hellboy, BPRD, etc.). These books are so damn good every single time they come out of the gate, and I jump on and off this train all the time, depending on the amount of extra money I have in my pocket, or the individual creators attached. They make it easy for me to commit to what I like, so I don't have to collect the issues just for the sake of collecting.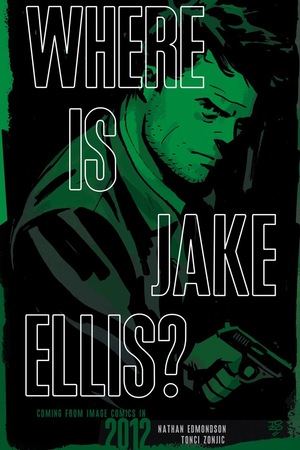 Oftentimes on an ongoing title I will drop the book because of some sort of creative switch, or some sort of crossover with other titles I never really wanted, with miniseries I don't have to worry about that. I sign up for the next one if I want the next one. I think creators have started to notice that this is the best way to do it as well. Write one trade, take a break, perhaps do something else for awhile, and come back to it afterward with fresh eyes. This definitely gets me to try out new properties all the time.
Martin