I'm writing a lot about these comics these past couple of days, but sometimes you just have to help out a creator and bust your ass to make sure people know about something that they might have been missing. What are you missing and what do you need to know about? Well if you like comics, you should be reading Rachel Rising.
What is
Rachel Rising
? Rachel Rising is a horror comic written by a talented writer/artist by the name of
Terry Moore.
It is the story of a town, and of Rachel, a woman that wakes up in a shallow grave with a lot of questions on how she got there. It is a story of witchcraft and curses.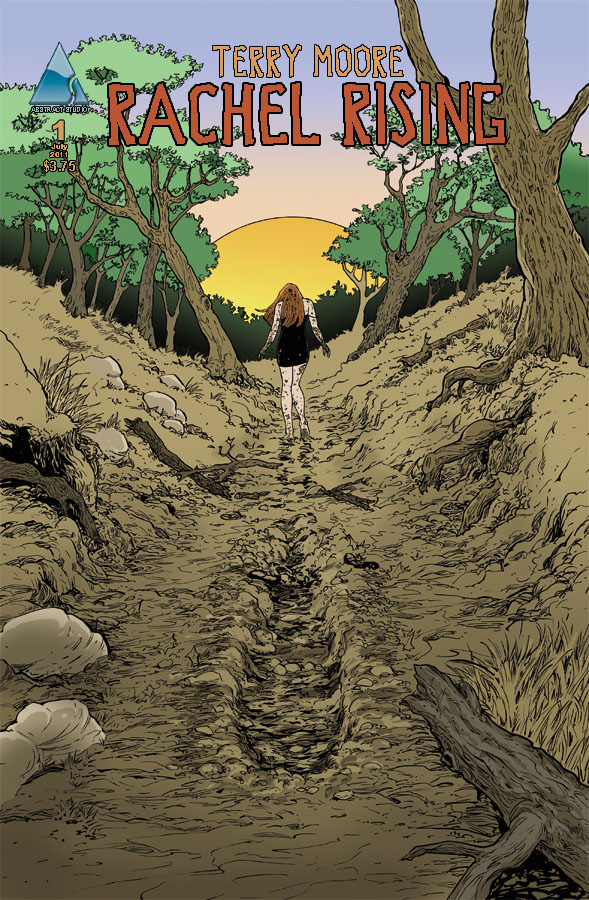 Terry Moore has been making comics for a very long time. He has produced two critically acclaimed series in Strangers in Paradise and Echo. Strangers in Paradise was a beautiful dramatic series with humor interspersed throughout it. Buy the
omnibus
and read it. Echo was a tale about a woman that is bonded to a futuristic armour and has a lot of ideas about physics and the like and is a very sci-fi tale. There is an
omnibus
of that for sale as well.
Terry Moore is an indie comic legend. He has been doing this forever. And you know what? He can't sell enough of Rachel Rising to keep it going. Do you know why he can't sell enough copies? I don't. Hollywood has already bought the rights to it. They're making it into a fucking television series because this is incredible fucking IP. You know why Terry Moore can't sell enough copies? I can guess. This comic is too disturbing. That isn't a reason? I didn't think so. In all honesty Rachel Rising is one of the most disturbing comics that I have ever read, and it is the true artistic vision of one man that is self-publishing and has been self-publishing longer than you are likely to have been alive.
So, if you like horror, or someone that likes horror, I think that you should probably buy this or buy this for that someone that you know that likes horror. Buy it for them for Christmas. Or for yourself. And help out a creator to make something that means something to him creatively. You won't regret it.
Martin John