So, this series has no real objective, and very few rules. The two rules are as follows: 1. The artist has to be alive. 2. I have to come up with one rough idea of what I would like to write for the artist.
For the final installation I have one of my favorite artists of all time, Richard Corben. Corben is actually the one artist that I have contacted begging to work with him. While I have little in the way of credentials he took the time to write me back and let me know that he was WAY too busy doing what he was doing in order to accommodate my insanity.
Why would I want to work with Corbo? Corben can do it all, everything, at anytime, in any genre. I've seen him do mainstream (?), horror, fantasy, erotica, science fiction, takes on literary fiction (Poe and the like), as well as more. Corben is amazingly diverse, and can handle it all.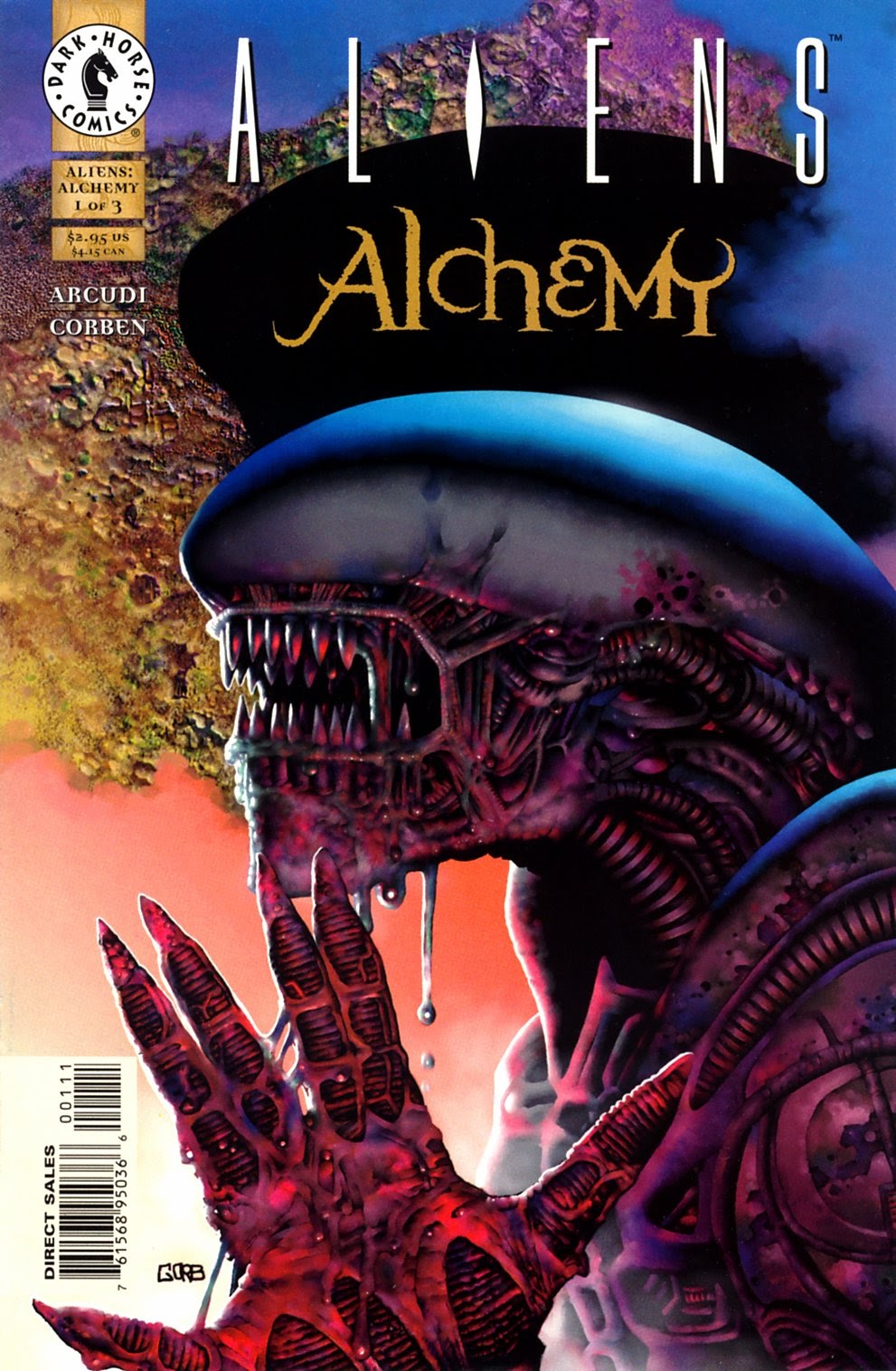 Corben is one of the artists that I can look at and attribute pure storytelling ability to. When Kevin Maguire was looking at facial expressions and thinking about how to tell a story using just them, I am sure he must have been doing a quick study of Corben's Heavy Metal stories. Corben is an expert in body language and facial expression, and this is a large part of the reason that I love how he illustrates his stories. There would be no need for dialogue or caption boxes in a Corben story, you could just let him draw sweaty brows and nervous hands for twenty-two pages and I am sure that it would be interesting.
One more thing, Corben can draw anything. I don't think I've seen a story that has been drawn by the man that doesn't have a huge amount of imagination splashed all over it. And I don't think I've seen anything that I would consider to be awkward drawn by the man.
Corben was one of those artist who immediately pulled my eye. His style wasn't like anyone else's, it was unique, completely his own, and mastered in such a way that you could tell just by looking that it was Corben. Corben is edgy and dark, unafraid to draw images that might be burned into the back of your brain, that might turn you on, and that are undeniably beautiful. Say what you want about his work (I know that it is not for everyone), but I believe him to be on a level that few can reach.
Corben is capable of painting his own work in various mediums, but allows others to touch it. He has experimented in digital painting, and excelled in it, but does not work primarily in one medium, he jumps from brush to pen to whatever he needs really. To say that I am in awe is to understate.
What would I write for Corben? Hard question for me, but I have to give in to the idea of something set in a remote location, something horrible and terrible, with characters that think dark thoughts and creatures that pour from holes in the walls. I would like for it to be contemporary, something that included references to today, because I don't think I've seen much of Corben working in a setting that involves the modern day, but I wouldn't want to pull him too far from what I've enjoyed seeing his work in, madness and the like washing over everything.
Hope this finds you well and that you have discovered a modern master, or looked at him in a new way,
Martin